My Team
---
Financial Advisor
(404) 846-3019
After building a stellar career at Northwestern Mutual that included honors like being recognized for the highest level of client satisfaction for more than a decade and lifetime membership in the Million Dollar Round Table, Susan Freeman decided to make a major change. In 2011, she chose to take all she had learned in her 30+ years as a leader in the financial services industry and focus her efforts on ensuring women are involved in financial planning. Susan explains, "My work is about empowering women to take the lead and to be actively involved in decision-making that is critical to ensuring their long-term financial well-being as well as those most important to them."
Susan's success has been recognized with several top honors including membership in The Forum Group (honoring the top 5% of Northwestern Mutual's more than 7,000 financial representatives), the 2002 Atlanta Roots and Wings Award (celebrating the "whole" person), and the Big 008 (recognizing the top 8 of more than 100 advisors on the Goodwin/Wright team).
Community service is also a priority for Susan, and she actively supports outstanding organizations like youthSpark, Caron Treatment Centers, International Rescue Committee and Childspring International. Susan is also an avid fan of yoga, cycling, hiking and travel, especially when it involves her family -- her two children, Anna and Walker, and her husband Don.
---
As Managing Partner of Northwestern Mutual Goodwin, Wright, John is responsible for leading the strategic direction of the company. Northwestern Mutual Goodwin, Wright has assets of $2.57 billion under management and has over 35 billion of life insurance inforce, granting the office the privilege of being among the most successful in the country.
John became the Managing Partner of the Goodwin, Wright office at the age of 35. He began his career with Northwestern Mutual as a college intern while he was a student athlete at the University of Illinois. He was the captain of Illinois' football team, a First Team Academic All-American and the 7th all-time leading receiver his senior year. John graduated cum laude with a degree in communications.
John and his family are proud to have called Atlanta home for more than 12 years. He and his wife Laura have been married 22 years and have four daughters Julia, Joanna, Faith, and Elle. His daughters continue to shape John's worldview, which is evident through his commitment to cultivating the next generation of leaders, leaving the community better than he found it and growing a firm that is representative of the market in which Goodwin, Wright serves. This includes total growth of over 600% in advisors who are African American, women and/or Hispanic.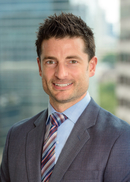 Paul D King, CFP®
Originally from Michigan, Paul King made the transition from the West Coast to join our team at Goodwin Wright/Northwestern Mutual in Atlanta in 2013. He brings more than 16 years of experience in the planning industry, and his repeated success may be credited to the global perspective he cultivated in Investor Relations for Deutsche Asset Management in Chicago. What Paul appreciates most about his work at Northwestern Mutual is the chance to be part of a "go to" team that helps clients coordinate their efforts so that they can meet their goals and accomplish their dreams. As Paul explains, "Every person walks into our offices with a different dream, and our work is to get them there." He adds, "Yes, we will be there for the great moments -- the college graduations, buying a vacation home or retirement. But, we will also be there when things are hard. We will be here, with you through it all."
In his time away from the office, Paul enjoys being active and working on his fitness. He and his wife, Sarafina, live in Cumming, Ga. with their son, Walker, and their new baby, Kailer.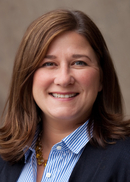 Jennifer L Waletzke
In addition to a bachelor's degree in finance from Winona State University in Minnesota, Jennifer has more than 12 years of experience serving high net worth private client accounts at Harris Associates, LP in Chicago. This life-long learner is a native of Chicago and most recently lived in Upstate New York before making the move to the South. Jennifer spent seven years raising her two daughters, and when she was ready to re-enter the workforce, Chad recognized her talent and invited her to join the team at Northwestern Mutual. Jennifer explains, "A peak moment for me in my work is when I hear our clients take that first sigh of relief that comes from knowing that all of the papers, pieces and policies are now part of a cohesive plan and that they are being well cared for by our team."

Jennifer currently lives in Cumming, Ga. with her husband, two daughter and their English Springer Spaniel. Her favorite places to relax are at her family's lake house in Northern Wisconsin and on the beach in Florida.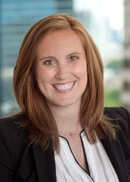 Stephanie C Street
Stephanie Street has been with Northwestern Mutual/Goodwin Wright since 2014 and joined Chad's team in 2016. Previously, Stephanie spent three years working with the IRS, where she gained valuable experience and knowledge of the tax impact on financial decisions. In addition to a bachelor's degree in finance from Georgia State University, Stephanie holds her life and disability insurance licenses, as well as her Series 7 and 66 licenses. A "saver" at heart, Stephanie relishes the chance to learn something new every week, and in turn, to help clients grow their understanding about finances. "In this volatile, fast paced world, I reassure our clients that they can reach out to me with questions or for help with anything they might need," explains Stephanie.

Stephanie and her husband, Jacob, live with their growing family in Marietta, Ga. They have a 2 year-old son and are expecting their second son this fall.  In her free time, Stephanie enjoys travelling and time with family and friends.